Jupiter Nut
00111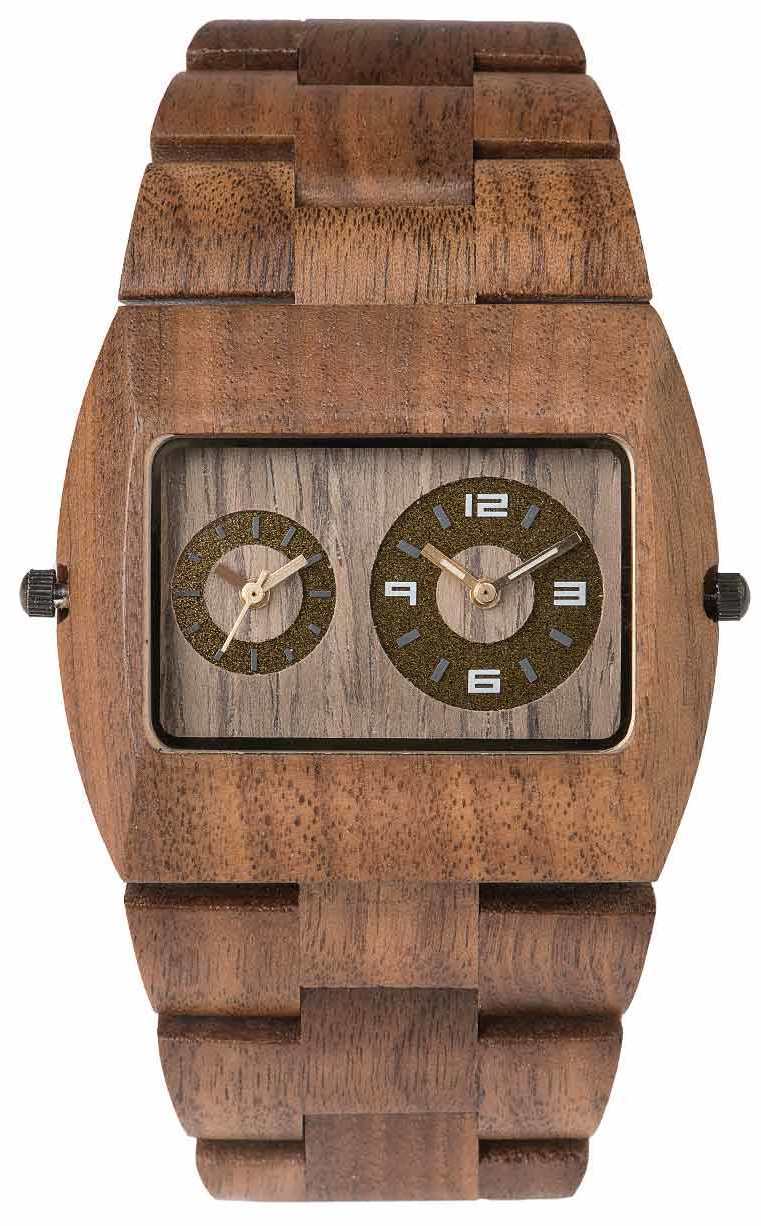 • 100% Natural Wood
• Hypo-allergenic
• Completely free of toxic chemicals
• FEATURES TWO Miyota movements
• Hardened, scratch-proof mineral glass
• Adjustable to fit most any wrist
Wood Watch Dimensions:
BAND: 8 1/4" (220 mm)
FACE (including wood frame/bezel): 1 5/8" (41 mm) X 2" (51 mm) across, and 1/2" (12.75 mm) thick
Walnut (Nut)
Walnut wood is an ideal wood for carvings, wood turnings and is prized as a veneer. Walnut is an extremely strong wood that seldom mars or chips. In China, Walnuts have traditionally been rotated and played with in the palm of the hand, both as a means to stimulate blood circulation and as a status symbol.